Guitar or Amplifier? What improved before?
One of the things that surround more than one guitarist in our mind. Besides trying to play as best as possible. Finding out where the picks are going and the search for our next guitar. Is the question of: what did I improve before guitar or amplifier?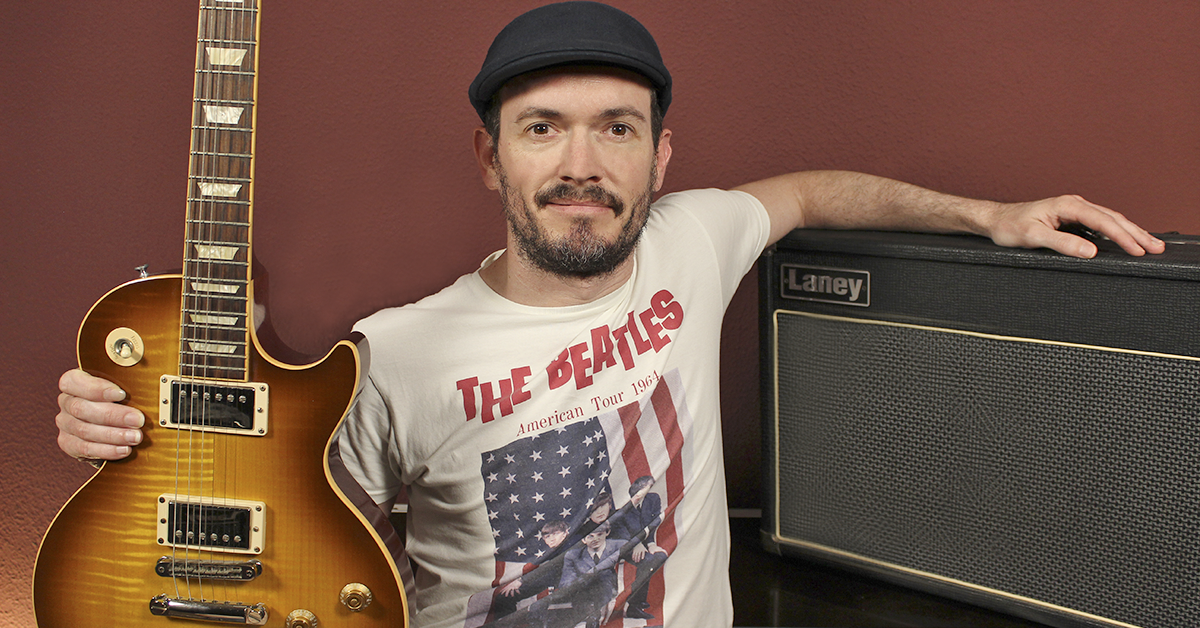 Let's suppose that we have a single electric guitar and an amplifier both of medium-low range. That we have been hooked with the guitar for a while. We like it and we have saved enough to improve a single item. Either we improve the guitar or we improve the amplifier.
We will see the advantages and disadvantages of each decision in our opinion. It is a very subjective matter. that can and surely more than one will not agree and for that reason. It would be good to comment on what is your ideal choice.
If you are a bedroom guitarist. That is, you only practice at home and do not plan on playing outside. Or bowling, or anything like that. It is possible that the best choice is to opt for a better guitar.
* An acoustic, Spanish guitar you have to have yes. Or yes not only to exchange styles between acoustic-electric. But because from time to time you have to play with friends, parties, pachanga and have fun. Like these people from MIT …
Remember, we have a budget for a single element. And we have to leave all the pasta on an expensive guitar in this case. The first thing that attracts attention is the appearance. It is a beautiful decoration object, it is pleasing to the eye. To coexist with it and to stick with everything. (Good excuse for the couple as long as you do not buy a pimp).
The sound of these guitars is usually very good. It can sound incredibly well even unplugged. And this has a direct consequence in your way of playing: Motivation.
Guitar sound
When you have such a guitar in your hands if you have chosen well. And especially if you have chosen a guitar that connects you and that encourages you to play. You will play much more or at least you will be more motivated to play more. It is a feeling of "touch what sounds this sounds like a luxury" .(as long as you know what you do). And take you to melodic territories that make you feel very good.
The disadvantage is that if you take it out on the street. You can be too aware that it is not stolen. That it receives fortuitous blows that hurt your soul. And even if you do not have a decent amplifier or even if you do not have any. If you are The house does not need watts because the neighbors are a problem. Nowadays with computers and musical equipment. you can manage to have very good amplifier simulators.
One way or another the important thing is to play well and with our Guitar Courses. You can continue to improve with the guitar and learn to play from scratch.
If you are thinking about looking for an amplifier. it is supposed that you will turn it on often. At home, you can hardly go up from 1 on the potentiometer by the neighbors. But maybe you have a band with which you rehearse from time to time. And improve the Amplifier can be the best decision.
When in a band you have a drummer pounding timbales and cymbals. A bassist occupying much of the bass frequencies and a soloist giving the cante. Honestly, the difference between a high-end guitar. And a mid-range guitar is practically not noticeable.
Of course, any cheap guitar is not worth it. There are cheap guitars very bad, not so bad, and very decent. We think that the minimum of cheap electric guitar should have a design. that you like and most importantly: Comfort and Good sound. Because yes, there are guitars like that, you know that we are fans of cheap guitars.
If you add a good amp to this, you have an ideal combo in our opinion. You have a cheap guitar that can go through high-end when plugged into a good amplifier. That gives you the motivation and satisfaction of playing. At a high volume and with a very good tone. Every time you see more professional guitarists. Who take cheap guitars to the stage because they are reliable. You can do the goat with them and they perform very well.
Conclusion
As it is worth mentioning that today's cheap guitars, besides being very affordable. You have practically at your disposal the whole catalog of possible designs. Both classic and modern ones. And in terms of sound and comfort. It is about searching and tries until you find one that resonates in you and motivates you. It has reached a point where a normal person is not able to make difference. The sound between a Gibson LP of € 2000 and a Vintage LP of € 300. Here a good amp can be fine if you have the opportunity to play. Often at a good volume and squeeze the amp well.
If on the other hand, you do not need an amplifier. And you have always wanted to have the guitar of your dreams. Improving the guitar can motivate you to keep improving. And you also have a beautiful instrument for a lifetime.
What do you think ??
Do you have a question about how much it takes time to learn the guitar perfectly? Visit this.
Summary
Reviewer
Review Date
Reviewed Item
Author Rating